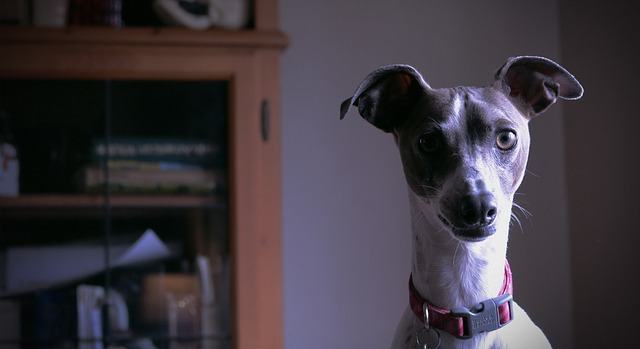 Our mission is to effectively solve your small dog's behavior challenges. We focus on each client and their dog as unique individuals with specific needs. We tailor our services to be flexible to your lifestyle. It's important for us to listen to you and find the most stress-free and practical solution. If you're looking to improve your quality of life with your dog, you'll enjoy working with us!
Our services are focused on three areas:
Behavior Challenges
We limit our work to small dogs (15 pounds or less). Our services are tailored to approaching behavior issues from a small dog's unique point of view. After all, the world's a very different place when you spend most of your time looking up!
We are experienced in helping dogs overcome the following issues:

House training
Barking
Jumping
Counter surfing
Fear
Aggression

We love working with shelter and rescue dogs. We can help you with your newly adopted dog's transition into your home.
---
Obedience Training
Just as with behavior issues, small dogs often need different approaches to learning basic skills and we can help you to achieve your goals for your dog.
If you're looking for help on "basic manners" for your dog, such as sit, stay, down and more, we can assist you in the convenience of your own home without the distractions of a group class environment.
---
Walking on Leash
One of the biggest frustrations we hear from clients is how hard it is to stop their dog from pulling on leash!
We have great success with working one-on-one with dog owners:

First, we'll work on basic skills in the quiet of your home.
Then, we'll go on the road with you and your dog to provide instant coaching.
The final result will be a dog that not only doesn't pull, but one you actually love to take on walks!
---
If You Have Children
We love working with children to help them learn safety around dogs. Small dogs can sometimes find young children intimidating. We work to create true friendships between both dog and child.
Children are welcome to attend obedience and leash walking training sessions. Please note that a parent or legal guardian 18 years or older must be present at all times to supervise.
Children may attend some types of behavior sessions with the presence of a parent or legal adult guardian. These are discussed on a case by case basis to ensure the safety of the minor.
---
Service Area
We service the Silicon Valley area including:

Los Gatos
Campbell
Sunnyvale
Cupertino
---
Rates
Our service rates are:

$150 / Initial Consultation 2 hr with 1 hr follow up visit
$75 / Basic Obedience 1 hr session with family participation
$60 / Training 1 hr without family participation
---
Call (408.857.8347) or contact us now to get help for you and your dog!